Recharge by Mighty Bright (Rechargeable Book Light)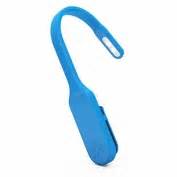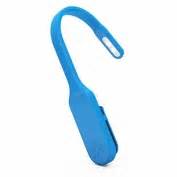 Recharge by Mighty Bright (Rechargeable Book Light)
· Two energy-efficient LEDs for high and low light output with lumen output of 8/5 (high/low)
· Fully recharges in 1 hour with a battery life of 13/16 hours (high/low) - Charges with a Micro USB recharging cord (provided)
· Constructed of flexible and durable Silicon and ABS plastic
· Low battery life indicator light (10-percent)
· Sturdy clip firmly affixes to pages
Functional
The Recharge's sturdy clip firmly affixes to books and magazines, and its flexible Silicone body easily adjusts to cast brilliant white light precisely where needed.
Customize your light's brightness by using one or two of the Recharge's environmentally-conscious LEDs.
Portable
Whether trekking across Europe or studying at a nearby library, the Recharge's convenient size makes it your perfect on-the-go light.
The Recharge's integrated rechargeable battery means you'll never need to lug around extra batteries! The Recharge has a life span of up to 16 hours – when its low battery indicator flashes at 10% charge the light via its included USB cable. With a charging time of only an hour, you'll be using your Recharge again in no time!
Efficient
The Recharge is designed using the latest in LED technology for maximum efficiency. Its two energy-efficient LEDs are environmentally-conscious and durable. Lasting 100,000 hours, the LEDs never need to be replaced.
The Recharge's precisely engineered lens spreads the light evenly, illuminating a greater area using less energy.