The Adventures of The Swamp Kids , The Missing Chord by Leif Pedersen (Signed Copy)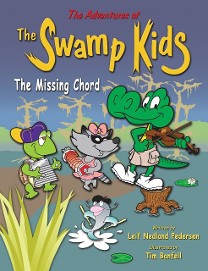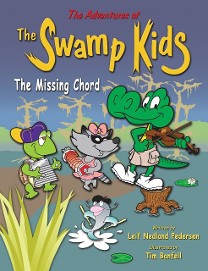 The Adventures of The Swamp Kids , The Missing Chord by Leif Pedersen (Signed Copy)
The author will be in our store on Dec 20, 2015 to sign books. To have yours personalized please complete the "inscription form" to follow. Books will be ready for pick up or shipping on Dec 21, 2015.
The Missing Chord
Ayeeeee, Mon Ami (My friend)! Take your child on a musical adventure with new, lovable swamp characters when you order our first book, The Missing Chord, from The Adventures of the Swamp Kids series, ideally structured to kindle the imagination of the 4-10 year-old age group (PreK-Grade 3) as well as children looking to enhance their reading skills. The Swamp Kids adventures provide children with fun and entertaining moral stories while reinforcing valuable life lessons in their growing minds.
Let your child join Pierre a Le Gator, TuTu the Turtle, Mon Cher the Pretty Raccoon and their friends they meet along the way on exciting adventures in the swamp they call Bayou Bleu. Your kids will love the brand new world they get to explore, while you'll love their eagerness to read.